Photography
BABY & TODDLER
Every moment spent with a baby is a cherished treasure. What makes this a million-dollar moment is when you freeze these seconds and transform them into images! Happening Pixels joins in your baby journey. We are the best baby photographers skilled to conduct top-notch baby shoots in Bangalore/Bengaluru & India.
Your convenience is our mission
Be it an outdoor baby shoot or an in-studio theme, our exquisite themes offer a wide range of options for parents to choose from. From baby & toddler outfits to location, we assist in adding value to your baby photos with the magic of our lens
The best toddler photographers in Bangalore
Toddler photography is our expertise & our skilled team of photographers led by Harshitha Venu will ensure your toddler misses nothing during the session. Are you ready to make us a part of your toddler's drop-dead gorgeous toddler shoot?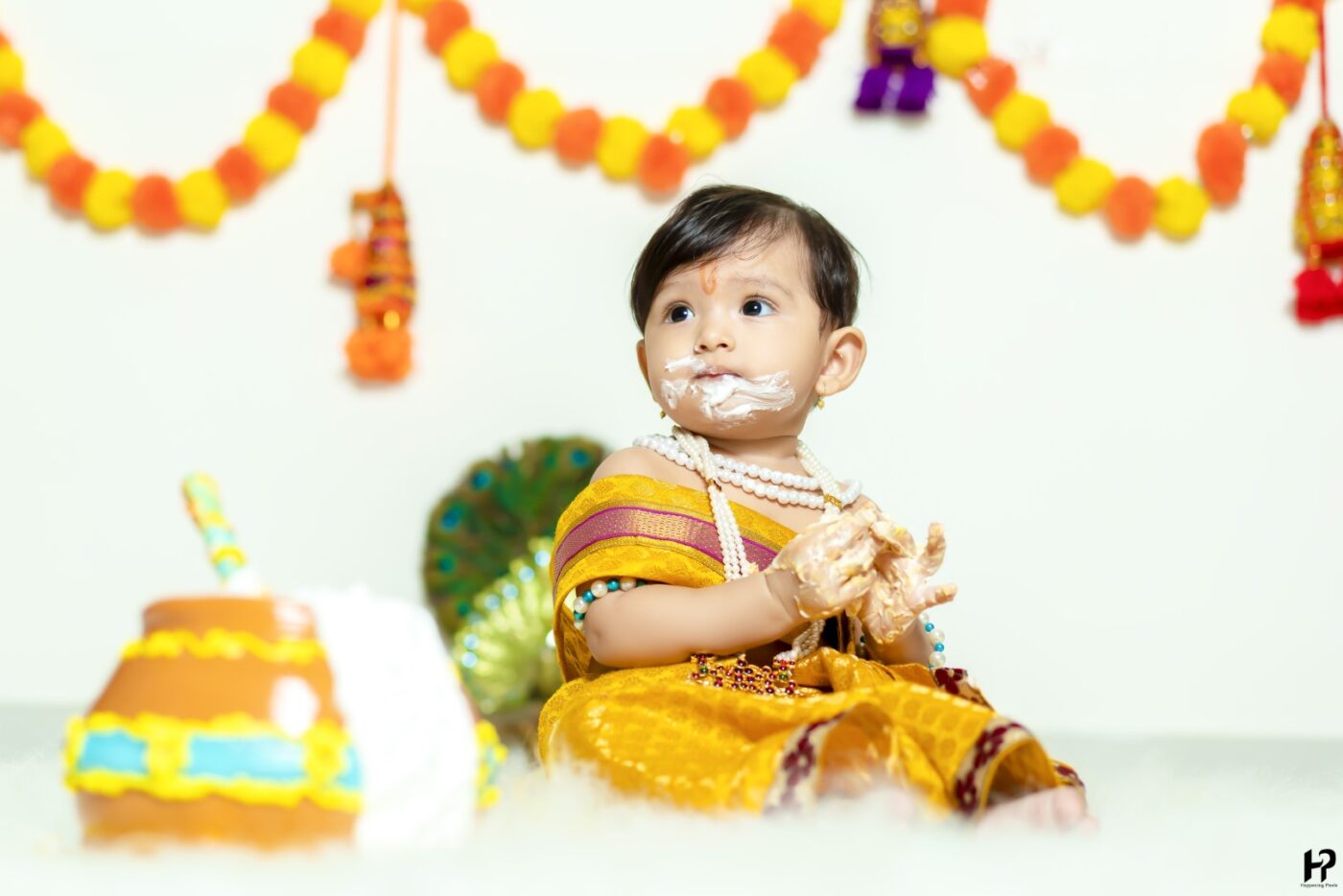 Baby&toddler Session
package 1
12,000/- + 18% GST
8 high resolution edited Images in your private online gallery
Approximately 30mins
package 2
15,000/- +18% GST
12 high resolution edited Images in your private online gallery
Approximately 1 hour (2 themes)
package 3
35000/- +18% GST
20 high resolution edited Images in your private online gallery
Approximately 2 hours ( 3 themes)
package 4
50,000 /- +18%GST
35 high resolution edited Images in your private online gallery
One Premium Album 10*12 Album
Makeup Provided for mom
Complimentary (Parents Session/Bean bag Poses)
One Family Frame 12*18
Approximately 2-3 hours(4 themes)
package 5
80,000/- +18%GST
40 high resolution edited Images in your private online gallery
One Premium Album 10*12 Album
Makeup Provided for mom
Complimentary (Parents Session/Bean bag Poses)
One Family Frame 12*18
1 min cinematic video
Approximately 4-5hours (6 themes)